Graveling
Graveling is ideal when you require areas  of low maintenance, no weeding is required and it looks good. Gravel is relatively cheap and easy to lay. It also has the added benefit of easy drainage.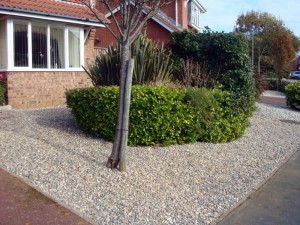 Pebbling
As with graveling pebbling is very low maintenance and also cheap and easy to lay down. It can make flat uneven ground providing a solid surface for laying slabs or garden furniture.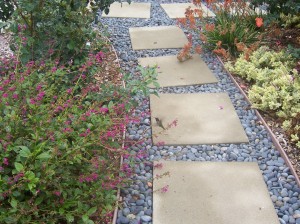 Chicken Runs
Whether you need a small enclosed hut or a larger more secure run. We can build one up to meet your requirements. This can be either a stationary or a moveable one.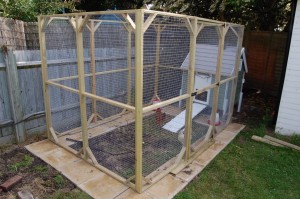 Garden Edging
Garden edging is a great way to protect the edges of your lawn or flower beds from accidental damage. There are many different types of edging from the wooden one shown below to masonry, decorative, plastic or even metal edging each with different benefits.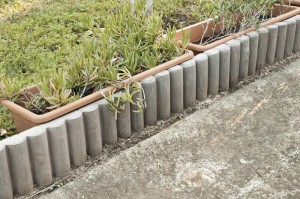 Raised Beds
Due to being separated from the rest of the garden, raised beds are easier to maintain and enable those less physically able to continue growing  when they are not up to digging over large areas. They can be an attractive feature in any garden.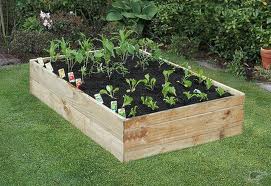 Slabbing/ Paving
Shed Assembly