Testimonials/ Work Carried out
Skegness Panel Fence
'pleasant and polite'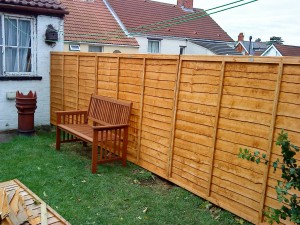 Mablethorpe Gravel Board Fence
'very pleased with the fence, looks great'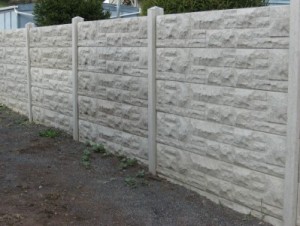 Anderby Creek Featheredge Fencing
'would like to say that this company is very reliable and hard working and most of all does an excellent job.
Most highly recommended'
Mr and Mrs Smith Anderby Creek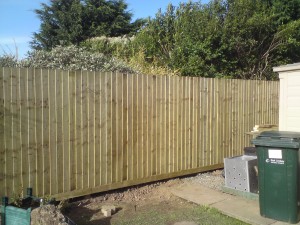 Tetford Fence and Gate
'we are very pleased with the fence and gate fitted, the worksmanship was excellent, and at a fair price for a very good quality product.'
'friendly and helpful. I will use this company again in the future and would not hesitate in recommending them to others,
Kim, Tetford, Lincs
Spilsby Panel Fence
David  carried out a very professional job, clearing and replacing old fence panels. He used excellent quality products, which hopefully will stand the test of time. He communicated at every step of the way which was reassuring. I would recommend DEP Fencing and certainly use them again. 
Marianne 
Alford 50 meters of Panel Fencing to Replace Hedging
16 Meter Panel Fence – Mablethorpe
We needed a 16 meter privet hedge removing and a secure fence erecting to prevent our young Springer from emulating Houdini.  DEP fencing visited promptly to quote for the work at a fair price and were able to schedule things to coincide with when we would be away on our annual holiday.
The work was carried out on time and within budget to a very high standard in our absence using quality materials. All waste was disposed of and the site left very clean and tidy. Communication on all aspects of the work was excellent and we would have no hesitation in recommending this company in the East Lincolnshire area.
Thank you for a job well done!
Chris & Jane Flanagan, Mablethorpe
10 Meter Featheredge fencing and matching gate – Mablethorpe
Panel Fence in Mumby
This fencing company is one of the best.  The work was carried out on time as promised.  The staff were extremely polite.  All in all, very pleased with the new fence and satisfied with the cost, after having obtained other quotes.  Thank you very much, we shall not hesitate to recommend your Company.
Mr and Mrs Alan Gell
Mumby Meadows.