D.E.P Fencing + Landscaping in Skegness, Mablethorpe, Louth & Alford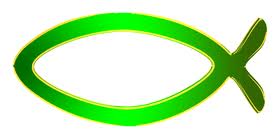 Welcome to our website
We provide a professional fence construction and repair service throughout  East Lincolnshire
On top of fencing, we also carry out various landscaping projects including; gravelling, slabbing, paving, turfing, decorative garden edging, light demolition, garden clearance, animal huts/runs, shed assembly and much more.
D.E.P Fencing and Landscaping
Offers a variety of fencing solutions to suit any budget. From simple border outlining Post & Rail fencing to secure strong and private 6ft Panel fencing, featheredge or concrete fences, we can provide you with the best deals on fencing to suit your requirements.
We a fencing contractor based near Mablethorpe who install most types of domestic and commercial fencing and gates. We provide a professional fence construction/repair service and landscaping service for homeowners and commercial customers within East Lincolnshire.
We try to ensure we always provide top quality fencing, at reasonable prices.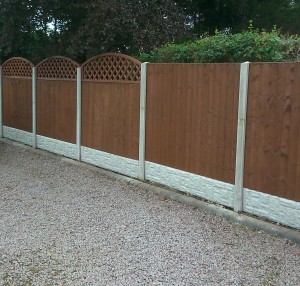 As well as fence repair/construction we offer other garden services including; graveling, pebbling, Slabbing, chicken runs, raised flower beds, decorative edging/borders and much more.
Why Choose us?
Free quotes
Competitive prices
References available
Flexible working hours
Professionalism
CSCS Approved
We cover most parts of East Coast Lincolnshire providing Fencing in Skegness, Mablethorpe, Sutton on Sea,  Louth, Alford, Chapel St Leonards, Ingoldmells, Huttoft, Mumby, Hogsthorpe, Wainfleet, Spilsby, and more.
Types of Fencing
Close Board Fencing
Close board fencing is strong enough to withstand strong winds due to its heavy-duty framework construction. It is even more robust than Overlap fencing and provides privacy and security around the perimeter of a garden.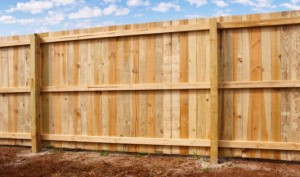 Overlap Fencing
Overlap or feather edge fencing gives privacy and security.  It is similar to close board panel fencing as it is encased in a heavy duty framework, however it tends to be slightly cheaper.
Picket Fencing
Picket or Palisade fencing is a simple but effective solution for a front or back garden where a fence is not required to provide privacy.  However it still offers security.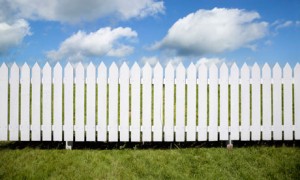 Post and Rail Fencing
Post fencing is usually used to mark out boundaries within a field or in the front garden.  It is a simple and cost effective fence and therefore doesn't have a particularly dramatic impact on a garden.

Panel Fencing
Closeboard fence panels are similar to lap panels, but with slats running vertically. Fence panels comes fully constructed and ready to use immediately.
Lap panels are made using slats that run horizontally, with vertical battens to hold them in place and give additional strength.
Lap panels are very common types of fencing and are often used in rear gardens. The initial capital cost is the lowest of all fence panels available, however life expectancy is less than fences such as closeboard. Lap panels are not suitable for exposed locations.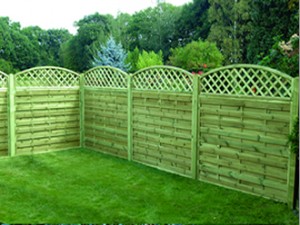 Garden Trellis
Trellis can be added to the top of fencing panels to create a higher fence without losing light into the garden.  It can also be used in front of fencing or walls to allow for crawling/climbing plants.  It adds a decorative feature to any fencing.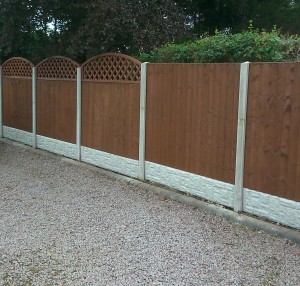 Concrete Fencing
Besides the high security and toughness of these fences, there are many other advantages including; Fire resistance, termite resistance, wind blockage and virtually no maintenance.
This type of fencing is also easier to erect and easy to repair should damage occur.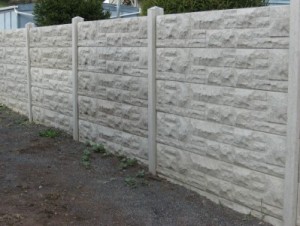 Gates – Five Bar metal or wooden in various sizes
We can fit virtually any type of gate to suit your needs from small picket gates to 6ft Featheredge gates to match the panel fencing you have. Agricultural gates wooden or metal in various sizes/designs.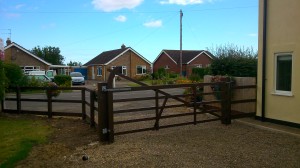 Metal Panel Fencing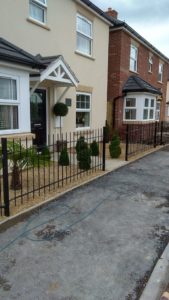 Durable, strong and long-lasting. You will have no concerns with warping or rotting with metal fencing.
Whether you require  high security fencing or front garden decorative or boundary panels.
These fences are a great choice should you require fencing with little to no maintenance. Ideal for the gardener wanting their gardens visible yet still secure
Please feel free to contact us, we offer free quotes and advice.
Email: depfences@yahoo.co.uk
Click here to find us on facebook
Phone : 01507 442669
Mobile: 07575278522
 fencing in Skegness, fencing in Alford, fencing in Mablethorpe, fencing in Sandilands, fencing in Chapel st Leonards, fencing in Ingoldmells, fence panels in Mablethorpe, fence panels in Alford, fence panels in Skegness.